I have always loved "Southland in the Springtime" by the Indigo Girls for a lot of reasons... but mostly the line "When God made me born a Yankee he was teasing." A part of my heart belongs in the hills of West Virginia and eastern Tennessee. I spent two summers there working as a staff person for
Appalachia Service Project
. Let alone numerous other week-long excursions as a high school volunteer and adult leader. In college I also volunteered with
RedBird Mission
in eastern Kentucky. Those experiences changed my life, for reasons to numerous to list - and for reasons I still discover here and there in my life today.
Did you watch Diane Sawyer's special?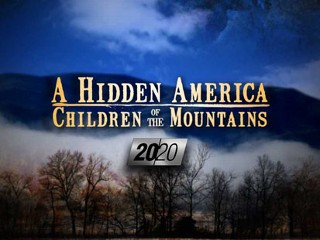 Watch it
here
if you haven't already.
It reminded me again of this place that is hidden deep in my heart. The very first place I ever volunteered was in Hazard, Kentucky. The first family member I worked with sold me one of her quilts. I still have it today. It is nothing more than a bunch of scraps handsewn together, and the layers tied together rather than quilted. It isn't a work of art, but rather a work of heart.
I've been feeling kind of "lazy" in my life. I do a lot of work in my church and with various community organizations. But I haven't done anything BIG and exciting. I haven't been a part of something inspiring in a while. Yes, I've been a *little* busy being a mom. But I can and SHOULD do more with my life.
I think I found the answer. (thanks
rachel g.
for pointing me in the right direction.)
Thanks Rachel C. for giving me a way.
I'm not sure yet what I'm going to do, but my heart is calling me back to the hills.